Hairdresser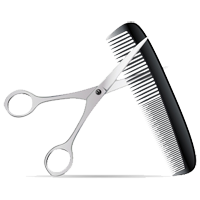 The hairdresser salon is the commercial category that can most benefit from the adoption of a digital platform for customer loyalty schemes such as Likella:
The whole clientele, both new and old, can be involved in its retention schemes, this is just a great example demonstrating it Vittorio Parrucchieri
The rewarding systems is really tempting, for example 1 cut for free every 8: nobody would reject it!
News&Promotions for discounted products or services can be communicated directly to the loyal customers
News&Promotions dedicated to the kids
Easy classification of the clientele: using the TAG feature of each customer's profile few essential info can be added and then easily managed. (the TAG data, are specific for the singular shop)
And yet, it could be said that having your hair cut or blow-dried is a necessity for people, soon or later everyone needs it, so why to deploy a customer loyalty system ?
For example, we don't know the single reason driving Vittorio Parrucchieri to adopt Likella, but for sure we have understood that:
The customer shall be kept at the center of attention
it can be necessary to contact the customer to change appointment
It is important that the customers become regulars
Low-cost competition always urges to overcome your business

We've tried Likella, it was the product for us, and now everyone tells us we are one step ahead of the others !